The more you cook at home, the more likely you are to live a healthier life. This was shown in a study by Public Health Nutrition of more than 9,000 people which was published in 2014. It also showed that people who frequently cook their own meals at home consume fewer calories than those who cook less.
The findings of the study also suggest that people who frequently cook at home, 6 or 7 days a week, also tend to consume less calories on the occasions when they do eat out.
As an example, the study found that adults who cooked their own dinner at home only once a week consumed on average 2,300 calories per day, (comprised of 84 grams of fat and 135 grams of sugar). By comparison, people who cooked at home regularly, consumed 150 fewer calories per day and only 81 grams of fat and 119 grams of sugar.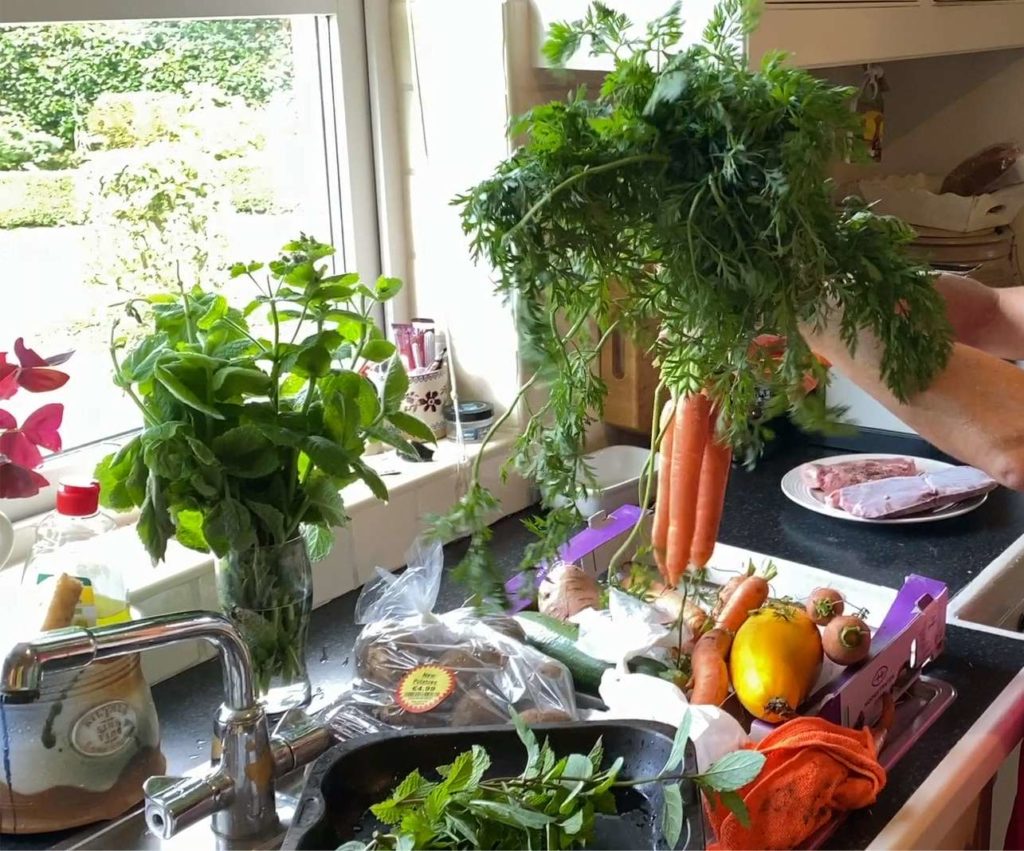 Home cooking and home baking also leads to an expansion of your intake of healthy foods. In a study published by Nutrition Reviews in 2015 for instance, people who live alone or who who are less likely to cook for themselves on a regular basis often have diets that are lacking in important food groups, such as fruits and vegetables.
The study also found people who don't do a lot of home cooking have less diversity and lower overall consumption of these healthier foods.
Learning to cook at home is easier than you think. Home cooking may take a little longer sometimes depending on the dish but it is much healthier, a lot more fun and cheaper than eating out. And no matter your ability, almost anyone can learn to cook at home.
Why not join one of our home cooking classes or our very popular home baking classes, such as the Baking Irish Homemade Scones or Baking Spelt or Brown Bread classes online.
As your home cooking skills improve and you become more comfortable preparing meals for yourself or your family, you may find that your culinary interest could well extend beyond the kitchen.
As you get to enjoy the better nutritional quality of your own or locally grown vegetables, fruits, and berries, you'll become more alert and better at knowing what to look for when shopping. You should also get better at checking the ingredients on the packaging and labels of processed food.
You also may find that your improved home cooking skills can spice up your social life too. Getting your partner and family involved in the meal preparation can be a bonding and enjoyable experience for all or you might be motivated to invite others to share your home cooked meal.
Either way, home cooking can be a relaxing and liberating activity with great health benefits and of course a great money saver.
Inquiry Form