Kids Cookery Party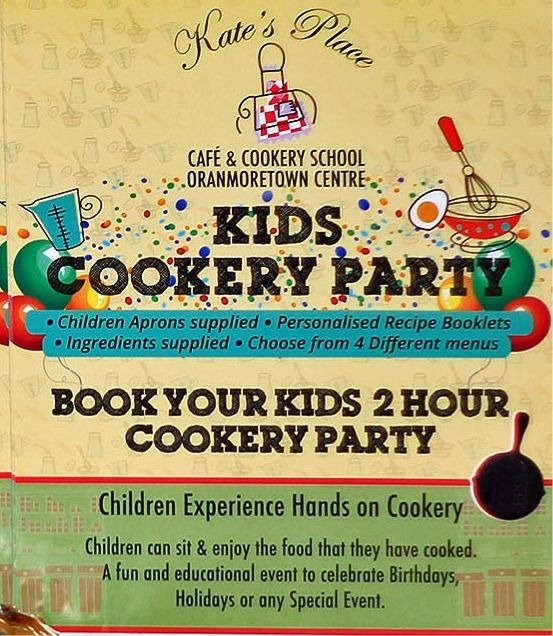 Kids Cookery School
Fun Childrens' Parties
Kate's cookery parties for children are fun!
Kate will come to the party house, bringing all ingredients and equipment, and work with the guests to create their very own delicious party meal. Party guests are presented with a special certificate at the end of the two-hour celebration. There is a choice of 5 menus.
Don't have kids cookery books yet! Kate will provide a personalised recipe booklet to help get your children interested.
Cost of typical Children's Birthday Party
€200 per party of 10 children with a charge of €15 for each additional child (Menus 4 and 5 carry a €5 supplement)
This covers cost of pre-party food preparation, all food and equipment, instruction by professional chef and copies of recipes.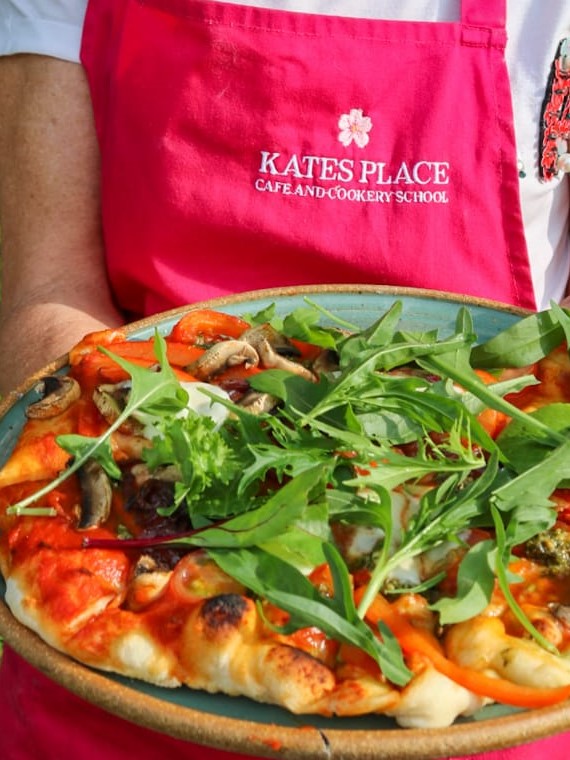 Party Meal
Menu 1
Homemade chicken nuggets ● Potato wedges ● Chocolate chip cookies ● Fresh Fruit Smoothies
---
Menu 2
Home made Pizza with choice of toppings ● Tomato Sauce from scratch ● Cupcakes – children do the icing and decorating ● Hot Chocolate
---
Menu 3
Homemade Fish Fingers ● Sweet Potato Wedges ● Chocolate Brownies ● Berry Burst Smoothy
---
Menu 4
Homemade Meatballs ● Pasta Salad ● Garlic Bread ● Gingerbread Men (€5 supplement)
---
Menu 5
Savoury Pancakes with various fillings ● Homemade Chips ● Fruit Salad ● Rocky road (€5 supplement)
Kids Baking Parties
Baking Parties are Fun!
Baking parties give children the opportunity to use their senses of sight, smell, touch and taste. What better way to do this than in the company of their friends.
A baking class with Kate shows children how much fun it is to make and eat their own delicious treats!
A Childrens Pizza Party is a great way to celebrate your child's birthday party or other special event in your own home.
Discover Young Foodies!
Kate's cookery lessons for children, will bring out the fun and wonder of cooking. The young chef's will learn traditional cooking skills and baking techniques as well as have fun with good, wholesome food.
From basic kitchen crafts, to experimenting with food flavours or exploring food cultures and cooking traditions, the children's cookery class is thoughtfully designed to educate and inspire while still having fun.